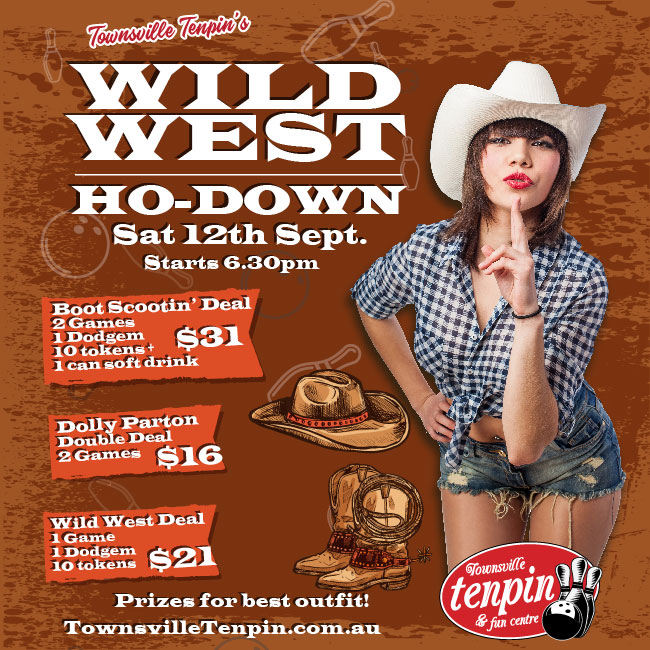 Wild West Ho-Down Night Sat Sept 12th 6.30pm
Can you hear the guitars and fiddles?…
Yeeee Haaaww!
Get on down to Townsville Tenpin.
for a good Ol'Fashioned Ho-Down!
There will be Costume prizes, Door Prizes and great music…
And of course bowling.
Deals:  Dolly Parton Double Deal – 2 games for $16
Wild West Deal – 1 game, 1 dodgem, 10 tokens $21
Boot Scootin' Deal – 2 games, 1 dodgem, 10 tokens + 1 can of soft drink $31
Book Your lanes Now!
and…Don't Break My heart!
My Achy Breaky Heart!…
Lolz!