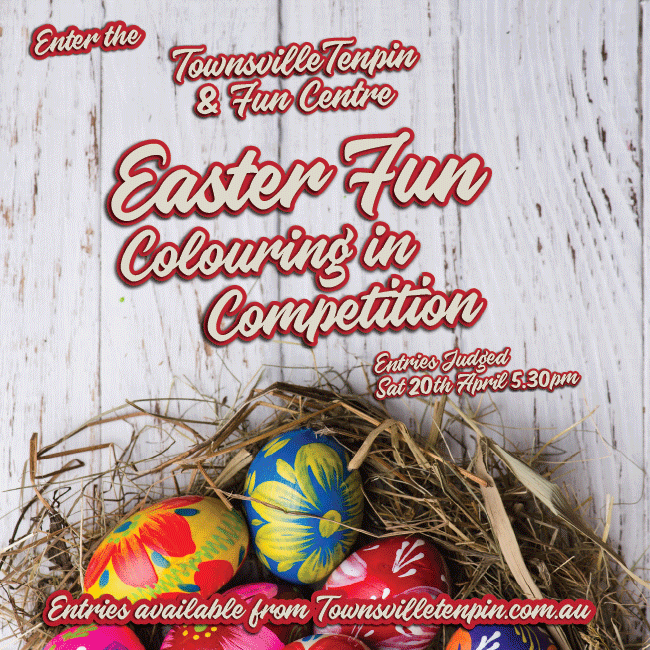 Easter Colouring In Competition! Entries Open from Sat 6 April- Sat 20-April
Judging Announced Saturday April 20th 5.50pm 2019
Easter Colouring Competition Open to children under 16.
3 prize groups
6 & Under
7 to 11
12 to 15
The Top 3 in each age section will be put on Facebook for voting
and winners announced Saturday the 20th of APRIL AT 5.30PM.
Winner of each category will receive a small Basket of Easter Eggs!
Or pick one up at the Counter!
Good Luck Everyone.
Ph 4773 2133